Below are a list of products that I support (either I use/have used them, have heard great things about them, or I'm selling them). Let me know if you have any products I should add to this list.
Discs
If you are looking for an ultimate disc, any ultimate disc recognized by USA Ultimate for championship level play is preferred. For a limited time, you can buy a custom stamped Ultimate Rob Discraft Ultrastar: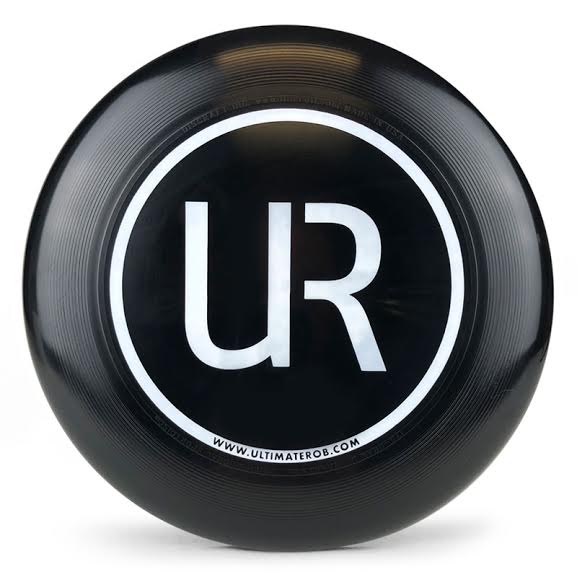 Ultimate Rob Ultrastar: https://www.discstore.com/ultimate-rob-discraft-ultra-star-ultimate-disc.
Clothing
(Shorts/Hats/Jerseys/Tees/Hoodies)
VC Ultimate – VC Ultimate does so much for the sport of ultimate. You can order custom team jerseys, WFDF branded jerseys, special edition clothing, discs and much more. If Canadian Prime Minister Justin Trudeau wears VC Ultimate when he goes for a run, you know it's good quality!
Cleats
Eastbay
http://www.eastbay.com – I have been buying my cleats from EastBay for 10 years and primarily buy Nike Speed TD or Vapor Pro. Keep an eye on prices as sometimes they have really good deals on their shoes.
Shoes
VivoBarefoot
http://www.vivobarefoot.com – wearing minimilist shoes (or barefoot shoes) are what is best for our feet to strengthen our toes and feet and ankles and will help reduce the impact on our knees and body. I have been wearing these shoes since 2009 years and have been an ambassador since 2012.
Bags
For a bag, I have been using (and love) the Greatest ultimate bag, which you can order here:
Greatest bag: http://www.greatestbag.com.
Gloves
Layout Ultimate
http://www.layoutultimate.com – I wore a pair of these gloves when I set a Guinness World Record on ice skates.
Fitness Tracker
Garmin
http://www.garmin.ca – great tool to track your steps, miles traveled and number of calories. This helps ensure you're eating enough food for your fitness level and you can make sure you move enough on sedentary days.
Braces (ankle/knee)
The Brace Shop
http://www.thebraceshop.com – ankle, knee, shoulder and wrist braces to help protect weakness or prevent more damage.